ABOUT US

Lukas Klingsbichel studio for design is a multidisciplinary design studio focused on product-, spatial-, graphic- and brand-design located in the city of Graz, Austria. After completing his education in traditional cabinetmaking and diploma in interior architecture and furniture design at the arts and crafts school Ortweinschule Graz / Austria, Lukas Klingsbichel went on to work in London and Vienna, leading him to found his own practice for design in 2017. In 2018 the studio was selected to represent Austrian design internationally through its work, while participating in a travelling exhibition across German speaking countries carried out by the Austrian Tourist Office.
Foto: World Wide Things Collection @ Universalmuseum Joanneum - © Miriam Raneburger
CERTIFIED & AWARDED

We have been revising and improving our design services continuously since day one. This led, next to becoming member of the Cradle to Cradle Products Innovation Institute; the leading body for the certification of sustainable products, materials and material cycles; and receiving the associated certificate 'Designing Cradle to Cradle Certified Products for the Circular Economy' to awards on a national and international level.

In addition to the 'Blickfang Designpreis 2018', we received the 'Design Without Borders Award 2018' selected from 100 international design offices for the outstanding quality of the work presented. As a member of a widely knowen creative cluster in the Styria region, the 'Creative Industries Styria', we are contributing to a formation of a worldwide network for the exchange of knowledge about industrial manufacturing, design culture and creative services.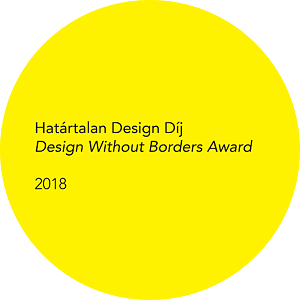 CONTACT

Moserhofgasse 7a
A-8010 Graz
Austria